Felix Mathius
Accounting Manager - Pt.admiralindo Bintang Terang

Bachelor Degree (s1) - Universitas Kristen Maranatha
---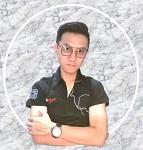 Date Of Birth:
1984-04-20
Country of Residance:
Indonesia
Bachelor Degree (s1) (2002 - 2006)
University
: Universitas Kristen Maranatha
Accounting Manager
PT.Admiralindo Bintang Terang - textiles manufactures - Cimahi
Responsibilities:
¢Create an accounting system and sales and production process flow.
¢Socializing the new system in the company so that work is more effective and efficient
¢Training purchasing, warehouse, accounts receivable, accounts payable divisions.
¢Ensure that all divisions are working according to the established system.
¢Ensure timely bank payment local and international.
¤Achievement :
¤Budgeting report.
¤Financial report/balance sheet and profit/loss report.
¤Performed process analysis and communicated recommendations to owner.
¤Finding fraud and theft after audit.