Marc Chrisjohn Patrick Tiu
Bank Teller - Chinabanking Corporation

Management Accounting - University Of San Carlos
---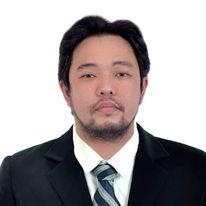 Date Of Birth:
1984-07-12
Country of Residance:
Philippines
Management Accounting (2005 - 2008)
University
: University Of San Carlos
AMLA (2009 - 2021)
Required to attend seminar annually
Bank Teller
Chinabanking Corporation - Banking - City of Naga
Responsibilities:
A bank teller is typically responsible for providing the first impression for a bank. They are often responsible for making the customer feel safe, answering pertinent questions, and promoting the bank's services. The goal is to provide the customer with excellent service so that the customer continues to use the bank for all of his or her financial needs.
Bank tellers may also be responsible for:
Filling out paperwork/deposit and withdrawal slips
Overseeing ATM deposits and withdrawals
Answering the phones
Balancing numbers at the end of the business day
---
Clerk / Working Scholar
University of San Carlos - Education - P. Del rosario Cebu City
Responsibilities:
Assist all the day to day transaction in Registrar's office