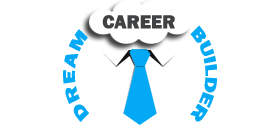 Content Specialist
Concorde Technology Sdn Bhd
Posted: 8 Month
Work From Home
Flag job 🏴
---
Description:
Responsibilities:
Meeting with the creative, marketing, and design teams to ideate and define content goals.
Researching content and consumer trends to ensure that content is relevant and appealing.
Developing content strategies to effectively reach the desired target audience and marketing goals.
Creating content for a variety of platforms including blogs, websites, and social media.
Proofreading and editing content before publishing.
Ensuring that SEO and SMO strategies are effectively implemented.
Managing content calendars and ensuring that the content remains consistent across all platforms.
Coordinating with the marketing, design, and writing teams to ensure the timely delivery of assignments.
Tracking consumer and content analytics and generating reports and presentations.
Keeping up to date with content trends, consumer preferences, and advancements in technology.
Requirements and skills
Bachelor's degree in literature, journalism, marketing, communications, or similar.
A minimum of three years of experience in content creation, marketing, communications, or similar.
A portfolio of published work.
Familiarity with content management systems such as WordPress, Drupal, and Joomla.
Excellent computer skills with MS Office and Google Suite.
Good knowledge of various content platforms such as social media, blogs, and print media.
Strong understanding of content practices such as SEO, SMO, and PPC.
Excellent written and verbal communication skills.
The ability to keep abreast of content and consumer trends and advancements in technology.
Flag job 🏴