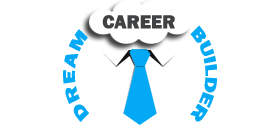 Salesforce Administrator
Techtronic Product Development Ltd
Posted: 9 Month
Flag job 🏴
---
Description:
Responsibilities:
maintain user licenses (create/deactivate user accounts)
maintain security including sharing rules and object/field visibility
design, create and maintain user roles, profiles and hierarchies
reassign accounts, contacts, and opportunities in response to personnel changes
monitor application storage usage and highlight storage limitation risks
create and maintain fields, views, reports, dashboards, and other salesforce.com objects and functions
optimise page layouts to improve end-user adoption / usability
manage system changes without interruption to the user (across sales and service clouds)
manage all existing processes that impact/relate to Salesforce.com
support processes related to community cloud (e.g., product registration, checking asset creation, etc.)
create custom objects when necessary
maintain, enhance and create workflows, functions and configurations within the Salesforce.com environment
create new reporting capabilities and respond to ad hoc reporting requests as needed
build and manage report folders for reps to improve sales efficiency
continually seek ways to further enhance the end-user experience
develop process documentation and field maps
run data-quality dashboards
run and perform data de-duplication processes
import business data on behalf of the users
support installed managed packages (e.g., NewVoiceMedia, Cloudingo, etc.)
Top 5 Skills:
Salesforce
Workflow
Process Builder
Triggers
Visualforce
Requirements:
IT or business degree and a significant relevant industry experience
Salesforce.com Administrator certification (essential)
Salesforce CRM Experience (essential)
Salesforce Marketing Cloud experience (highly desired)
experience with CTI Adaptors / Telephony Integration with Salesforce, preferably NewVoiceMedia (highly desired)
strong reporting background using standard reporting tools including standard salesforce.com reporting functionality
detail oriented and self-starter with strong written and interpersonal skills
ability to work independently, as well as part of a team
great communication skills with enthusiastic personality
analytical in nature with the ability to place customers first
ability to demonstrate initiative
solid time management and attention to detail
Flag job 🏴
This Job is expired, try similar:
Remote Work for Filipinos (English Fluency)
,
Remote Opportunities at Appen - English Fluency
,
Social Media Evaluator - English Fluency
,
QA Automation Engineer
,
Quality Automation Engineer - Baguio, Philippines
,
SAP ABAP Developer Hiring
,
Easy Insurance Claims Account - CSR
,
Freelance Projects at Appen - Apply Now!
,
Social Media Evaluator - English Fluency
.