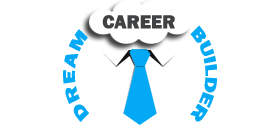 IT PERSONNEL
Creation Tomorrow Phils. Corp
Posted: 19 Month
Flag job 🏴
---
Description:
Manage software, hardware and computer systems.
Maintain and evaluate status of present computer system including software and hardware.
Troubleshoot any problems or issues encountered by an employee in using the company's computer.
Make sure that there will be enough space on the server.
Communicate with management of any security threat that would jeopardize the operation of the company
Monitors the usage of all employees including unauthorized access to internet sites not in line with the company's business
Make report on any misusage of the company's computer units.
Monitor and maintains the bandwith of the internet connection.
Make sure that the software used by the company are updated.
Observe proper shutdown procedure in times when the company would observe holidays.
Do maintenance check on the company's computer including its cleaning and replacement of hardware devices.
Conduct random history checking on employee's personal computer.
Conducts maintenance check on company's Air Conditioning Units.
Reports to finance for broken AC units.
Flag job 🏴