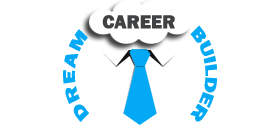 ---
Description:
Responsible for the overall operations of all the company's channels;
Ensuring that resources (human, IT, etc.) are in place to ensure service delivery.
Developing, implementing and reviewing operational policies and procedures;
Striving to resolve any problems that can arise from time to time, that can impact the service provision to the customer;
Liaising with the company's head office personnel on all matters pertaining to the seamless running and management of all the company's channels;
Providing documentation/reports as required by senior management, and
Participating and representing the Agency in meetings (internal and external) as recommended by the Head of the Unit and Chief Executive Officer;
Qualifications:
Must possess at least a Bachelor's/College degree in any related course.
Must have at least 8-10-years of recruitment experience with at least 5 years of managerial experience. Overseas recruitment knowledge is an advantage.
Experience in mass recruitment and client servicing is an advantage.
Knowledgeable of POEA and DOLE rules and regulations.
Proven organizational skills with attention to detail and the ability to prioritize.
Self-driven, highly motivated team leader and manager.
Superior communication and customer service skills with a high level of professionalism.
Flag job 🏴