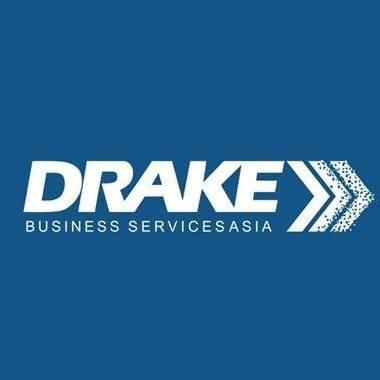 Business Resiliency Analyst
Drake Business Services Philippines Asia
Posted: 5 Month
Work From Home
Flag job 🏴
---
Description:
Job Summary Key Words • Operational Resilience • Business Continuity • Crisis Management • Business Impact Analysis (BIA) • Business Continuity Plan (BCP) • Business Continuity Exercise • Service Continuity • Supply Chain Resilience • Continuity of Operations (COOP) • Certifications • Certified Business Continuity Professional (CBCP) • Master Business Continuity Professional (MBCP) • Member Business Continuity Institute (MBCI) DBSA Client is seeking for offshore Resiliency Analyst who will assist in the design, develop, implement, and update business resiliency framework to support 2nd line compliance. The framework includes procedures, tools, metrics and reporting. In this role, you will advocate for and support compliance to the client's Resiliency Management Procedure Document. You will also mitigate business interruption risks by understanding the clients' end-to-end processes and validating that Business and Functional Resiliency Lifecycle documents and exercises are current, and develop and report on Resiliency metrics. KEY ACCOUNTABILITIES • Perform verification to ensure compliance with standards, procedures, and guidelines. • Identify and assess risks that impact the clients critical business capabilities, taking appropriate action. • Consult on the design of resiliency solutions, processes or policies requiring a strong understanding of resiliency practices and procedures. • Consult and advise on highly complex resiliency matters. • Develop and update reporting on Resiliency metrics, including understanding the various sources of data. • Partner with businesses and functions throughout the client to address Resiliency issues. • Independently handle complex issues with minimal supervision, while escalating only the most complex issues to appropriate staff. • Develop processes to expand the breadth and depth of the Business Resiliency center of excellence partnering with other Technology Governance Risk and Control teams, business and functions • Other duties as assigned. • Can do work from home set up and is willing to have a night shift schedule.
Flag job 🏴
This Job is expired, try similar:
Lowker terbaru PERTAMINA - Cimahi
,
Lowker terbaru PERTAMINA - Cirebon
,
Lowker terbaru PERTAMINA - Depok
,
(Senior) Front End Developer
,
Digital marketing
,
Front End Developer (Junior)
,
TECHNICIAN (ASSEMBLY, QC, MECHANIST)
,
ACCOUNTING ASSISTANT
,
CSR Position (Easy Account)
.