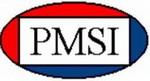 COMPANY DRIVER
PHILIPPINE MEDICAL SYSTEMS INC.
Posted: 17 Month
Flag job 🏴
---
Description:
Responsibilities:
Responsible in driving the company vehicles that are being used for delivering the products to the customers/clients.
Assists in the collection of payments.
Requirements:
At least Vocational Course or High School graduate;
Familiar in areas around Metro Manila and Luzon;
Must possess a valid professional Driver's license with NBI/Police & Brgy. clearances;
Can write legibly both in words and in numbers;
Can operate both manual and automatic vehicles;
With at least five (5) years' experience as a company or personal Driver;
Courteous, trustworthy and hardworking;
Preferably a resident of Makati City or nearby areas.
With available requirements on hand.
Flag job 🏴