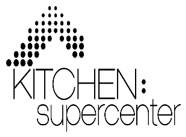 TIG Welder
Kitchen SupercCenter, Inc.
Posted: 13 Month
Flag job 🏴
---
Description:
Interprets/ Understands layouts/drawings.
Ensures compliance to the requirements/ specifications as per order.
Ensures that all materials and supplies are properly utilized.
Ensures proper usage and monitoring of equipment and tools.
Ensures proper conduct of various types of welding works.
Ensures good workmanship on finished items of work.
Practices safe working habits and follows safety procedures.
Practices good housekeeping in the workstation.
Reports all nonconforming items/products to immediate superior for proper disposition.
Prepares timely and accurate accomplishments.
Performs other related duties from time to time and/or that may be assigned by immediate superior.
Flag job 🏴