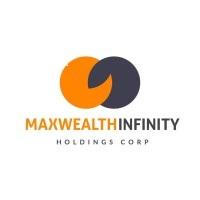 Paralegal
MAXWEALTH INFINITY HOLDINGS CORPORATION
Posted: 3 Month
Flag job 🏴
---
Description:
Job Responsibilities:
Provide secretarial support, including drafting legal documents, conducting legal research, and calendar and mail management.
First-level review of contracts including, but not limited to: merger agreements, share purchase agreements, asset purchase agreements, escrow agreements, service agreements, biller agreements, engagement agreements, etc.
The paralegal is tasked to handle, review, and identify key terms and other relevant information of contracts and related documents ("abstraction")
Enter the key terms and relevant information in the Legal and Compliance Department (LCD) contract management system and other relevant electronic platforms or solutions.
Prepare and review the notice contact database and instruction letters.
Upload the relevant documents to LCD's contract management system.
Perform a quality assurance review relevant to the abstraction activities.
Monitor pending license and registration applications including renewals thereof with Bangko Sentral ng Pilipinas (BSP), Anti-Money Laundering Council (AMLC), Securities Exchange Commission (SEC), National Privacy Commission (NPC), Local Government Unit (LGU), and other concerned government agencies.
Other tasks may be assigned from time to time by the immediate superior.
Job Requirements:
Candidate must be a Finance/Accountancy graduate
Graduate of Juris Doctor Degree is also a requirement
At least 3 to 5 years of working experience as a Paralegal or Legal Assistant.
Resourceful, Hardworking, Fast- Learning, Effective Communicator, Team Player, and can work make under pressure.
Has experience in AML and DA reporting and registration
Well-versed in MS Word, PowerPoint, and Excel
Has excellent English communication skills
Willing to work full-time on-site in BGC, Taguig
Flag job 🏴