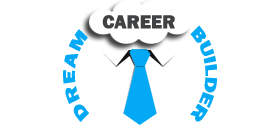 Python Developer
Achieve Without Borders, Inc.
Posted: 16 Month
Work From Home
Flag job 🏴
---
Description:
Design, build and maintain web-based / cloud-based applications and disruptive solutions
Implement customizations and add-ons to existing software applications
Document source code and ensure that the technical documentation (eg. technical designs, configuration guides, installation guides) meet requirements.
Exhibit strong code programming, debugging, testing and troubleshooting skills; Generate well-crafted code; attention to detail.
Translate the business user requirements into software code.
Resolve escalated software development issues.
Qualifications:
Graduate of Computer Science / Engineering, Information Technology or any related course.
2 - 5experience using Python Programming or related programming languages
Experience in ERP, CRM, HRIS, Payroll, Mobile, Web applications is a plus, but not required.
Displays a strong work ethic and takes pride in his / her work
Linux, Git (GitHub)
Release Management Practice
Automated Test tools
Flag job 🏴