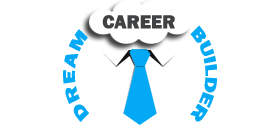 ---
Description:
Handles customer requests on behalf of our clients, via phone, email, and/or chat.
Researches and fulfills requests from customers globally in areas including dining, entertainment, travel, sports & recreation including golf, shopping, and unusual requests.
Interacts with customers to provide information in response to inquiries and to handle and resolve complaints.
Strives to leave the customer with a positive customer experience feeling after every contact.
Provides accurate and timely information regarding requests.
Applies high quality customer service guidelines when fulfilling customer requests.
Shares feedback about destination and service trends with team.
Works with team and resources such as suppliers and accredited providers to provide customer with requested service.
Attends meetings and trainings as required to obtain new and pertinent information about clients and how to assist customers.
Qualifications:
Candidate must possess at least a Bachelor's/College Degree
At least 2 years of working experience in the related field is required for this position.
At least 2 years of working experience as a Customer Service Representative in a Travel Account is an advantage
With excellent PR and communication skills
Willing to work in Pasig City
Full-Time position(s) available.
Flag job 🏴