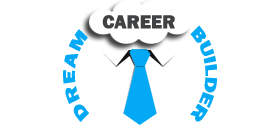 Mortgage Loan Consultant
Koo Cheong & Sony Shee
Posted: 19 Month
Flag job 🏴
---
Description:
Job Scope:
To build good relationship with real estate agents/negotiators/agencies, developers and bankers to expand the business.
To conduct frequent meeting or discussion with real estate agents/negotiators to generate new ideas and resolve problems.
To meet sales targets.
Organize, develop and execute marketing activities.
Sales follow-up via email and call from time-to-time.
Perform ad-hoc tasks assigned by management.
Requirements:
Candidate must possess at least Diploma/Advanced/Higher/Graduate Diploma in Business Studies/Administration/Management, Finance/Accountancy/Banking, Marketing or equivalent.
Required language(s): Bahasa Malaysia, English, Mandarin (Candidates who are fluent in Mandarin is preferred as the role requires dealing with Mandarin speaking clients).
At least 1 Year(s) of working experience in the related field is required for this position.
Required Skill(s): Marketing skill, Selling skill, Leadership, Team Work
Preferably Senior Executive specialized in Banking/Finance, Marketing/Business Development or equivalent.
Flag job 🏴