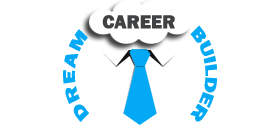 General Accountant
JB Music and Sports Inc
Posted: 7 Month
Flag job 🏴
---
Description:
Job Description:
Prepares month-end journal entries (depreciation, amortization, prepayments, cash reconciling entries, cash advance liquidation, bank charges, interest income/expenses, accruals, loans, and income tax-related entries)
Prepares taxes, salaries, representation, miscellaneous, permits & licenses, petty cash replenishment, professional fees, and consultancy fees.
Prepares journal entries for revenue recognition.
Prepares monthly bank reconciliation reports.
Prepares monthly financial statements and variance analysis.
Prepares monthly actual cash flow report.
Prepares board FS materials.
Prepares income tax computation.
Prepares BIR returns and corresponding schedules.
Prepares schedules required by external auditors during interim and annual FS audit.
Prepares reportorial requirements for SEC (GIS, GFFS, AFS).
Prepares schedules and assists Tax Accounting during BIR audit.
Prepares projected/budget operating expenses.
Render discretion and judgment in managing subordinates.
Perform work directly related to management policies.
Support annual audit requirements and to payable resposibility.
Oversee and monitoring and follow up of outanding receivables.
Sales Reporting.
Job Qualifications:
Minimum 1 to 2 years of relevant experience in accounting, audit or finance.
Experience in account receivables and payable invoicing, billing and collection.
English needs to be used as a working language, good written English must have.
Teamwork spirit, practical work hard, self motivated and can work under high pressure.
Adept in word and excel.
Flag job 🏴