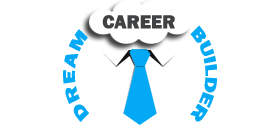 Account Assistant
Infinite Worldwide Group Berhad
Posted: 15 Month
Flag job 🏴
---
Description:
Requirements
High School Diploma is required, more education and experience is generally preferred.
Minimum 2 year experience as account assistant.
Familiarity with bookkeeping and basic accounting procedures.
Competency in MS Excel, databases and SQL System.
Hands-on experience with spreadsheets and financial reports.
Accuracy and attention to detail.
Ability to perform filing and record keeping tasks.
Data entry and word processing skills.
Able to speak Mandarin.
Responsibility
Provide accounting and clerical support to the accounting department.
Type accurately, prepare and maintain accounting documents and records.
Prepare bank deposits, general ledger postings and statements.
Reconcile accounts in a timely manner.
Daily enter key data of financial transactions in database.
Provide assistance and support to company personnel.
Inform management and compile reports/summaries on activity areas.
Able to speak Mandarin
Benefits
Location Strategically located at the heart of KL
5 Min Walking Distance to Tun Razak Exchange MRT Station
5 Working Days
Medical Benefits
Medical Leave
Annual Leave
Flag job 🏴