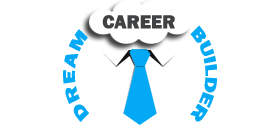 ---
Description:
ART DIRECTOR
Job Description:
ensures that the works of graphic artists translate visual ideas into executable tactics and print-ready graphic materials, ensuring that the branding and advertising fits with the company's requirements and image it wishes to promote for the brand or product.
plans, develops, and implements systems and strategies to ensure that projects given by the different departments are managed well by properly delegating to graphic artists and accomplished on time.
ensures that job orders/projects are properly reviewed and clarified to determine details, schedules, and deadlines.
monitors the progress and completion and approves the quality of the projects accomplished by graphic artists.
designs, develops, and produces dynamic, accurate, and brand-appropriate visuals that reinforce and enchance the marketing strategy across multi-channels (in coordination with production house/freelancer/supplier, sales departments, publishing groups, etc.)
works on all stages of creatives from concept, overseeing, proofing, and release of all marketing collaterals (streamers, flyers, POPs), promotional and event materials.
works closely with the brand managers to determine what kind of image the company wants to present and tighty control the company's image to ensure that it retains its integrity.
supervises and monitors the performance of the assigned staff to ensure they are aligned with the goals and objectives of the company.
establishes and maintains positive working relationships with marketing, visual, suppliers, and other creative team members to develop creative solutions.
oversees photo/video shoot to provide art directions of both print and digital materials.
performs other tasks and related functions that may be assigned by immediate head and management.
Requirements:
candidate must possess at least a Bachelor's/College degree in Fine Arts/Deign/Creative Multimedia, Advertising/Media, Humanities/Liberal Arts, Mass Communications, Textile/Fashion Design or equivalent.
Knowledge on marketing concepts and theories.
Knowledge on layout and graphic design.
advanced knowledge on Adobe Photoshop and Adobe Premiere Pro for video editing.
good negotiation skills.
creative and great eye for design and color.
excellent communication skills.
Flag job 🏴