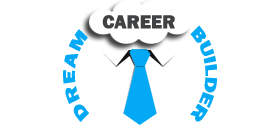 Accounts Executive
YI SHENG FOUNDATION PTE LTD
Posted: 16 Month
Flag job 🏴
---
Description:
Handle full set of accounts.
Responsible for accurate and timely month-end closing of accounts.
Submission of management reports and variance analyses.
Perform SST and other regulatory submissions.
Liaise with auditors and tax agent.
Maintain and ensure compliance to accounting policies, guidelines and internal.
Assist in other financial matters as required.
Verify and reconciliation of supplier invoices
Prepare payment vouchers.
Handle billing related job tasks including SOA (Invoice, Statement of Accounts, Credit Note, Debit Note)
Issue of Purchase Order with correct Shipping/Delivery term and pricing.
Follow-up to ensure the best payment term is granted by manufacturers/ suppliers.
Checking on orders process and schedules with manufacturers/ suppliers, arrangement of shipment clearance for storage etc.
Perform Good Receive in SAP and validate supplier invoices.
Negotiate with sales and suppliers.
Performing shipping documentations.
Perform GRN.
Other add hoc tasks assigned.
Perform DO Matching
Filing and Documentation exercises.
Flag job 🏴