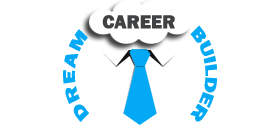 Accounting Assistant
Gramans Group of Companies
Posted: 16 Month
Flag job 🏴
---
Description:
Overall Job Purpose:
To perform accounting and clerical tasks related to the efficient maintenance and processing of transactions including: Sales Audit, Bookkeeping, Accounts Receivable, Accounts Payable, Treasury, Payroll and Cost Accounting.
Responsibilities:
Perform general account analysis and reconciliation including bank statements, fixed assets, accruals and prepayments and various expenses
Assist the finance team in financial and incidental reports preparation necessary to complete the financial reports.
Maintenance of various spreadsheets to support financial transactions and analysis of various accounts
Analyze financial information in order to identify discrepancies
Research and resolve discrepancies in a timely fashion
Maintain confidentiality of all financial data
Interpret and apply accounting policies, rules, and regulations to all work in order to ensure compliance with applicable standards
Compile and prepare routine reports and summaries
Ensures that the quality management system conforms to the requirements of this (ISO 9001:2015) International Standard.
Qualifications:
Knowledgeable in general accounting, Microsoft Excel, and Accounting software (QuickBooks and SAP)
Others:
Work Onsite. Location: Ayala Alabang, Muntinlupa City
Can start ASAP
Flag job 🏴